Housing investment is a vital component to continued growth for any community. In recent years, interest in more urban and concentrated housing options, in more walkable areas, has grown across the country, including in the Salt Lake City metro area. This interest is driven by demand for housing options that fit changes in lifestyle, resource use, and budgets. The demand for housing continues to grow, and will grow over the next several years. It is essential that the cities and towns support investment and growth in providing diverse housing types throughout their communities.
A term called 'Life Cycle Housing' focuses on that. Life Cycle Housing is an approach to housing that focuses on providing as many housing choices as possible in every neighborhood. Throughout our lives, we need housing types of different kinds at different stages of life.
For example, a young college-aged person will need a different housing type than a household with several children, and a retired couple with no children in the household will need a different housing type than they did earlier in their lives. More specifically, that young college-aged person will need an accessory dwelling unit, duplex, or apartment. Where the household with several children will need a townhome, cottage cluster, or single-family home.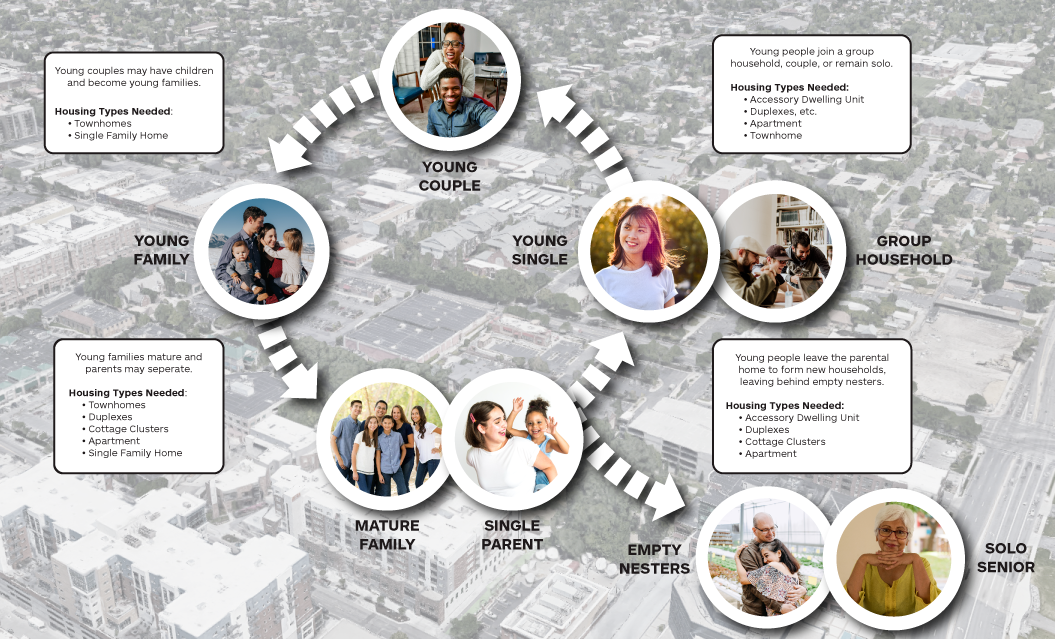 Recently, VODA worked with the city of Midvale, Utah to develop a revitalization plan for their struggling Main Street. In the Midvale Main Street Small Area Plan, one of the issues of focus was housing; specifically, the quality and quantity of housing supply near the Main Street neighborhood. Our recommendation to Midvale City was to increase housing choices and development to help meet the changing residential demand and building a larger residential economic base. More residents within walking distance of the Main Street would provide a solid customer base for all retail and services provided on the revitalized Main Street.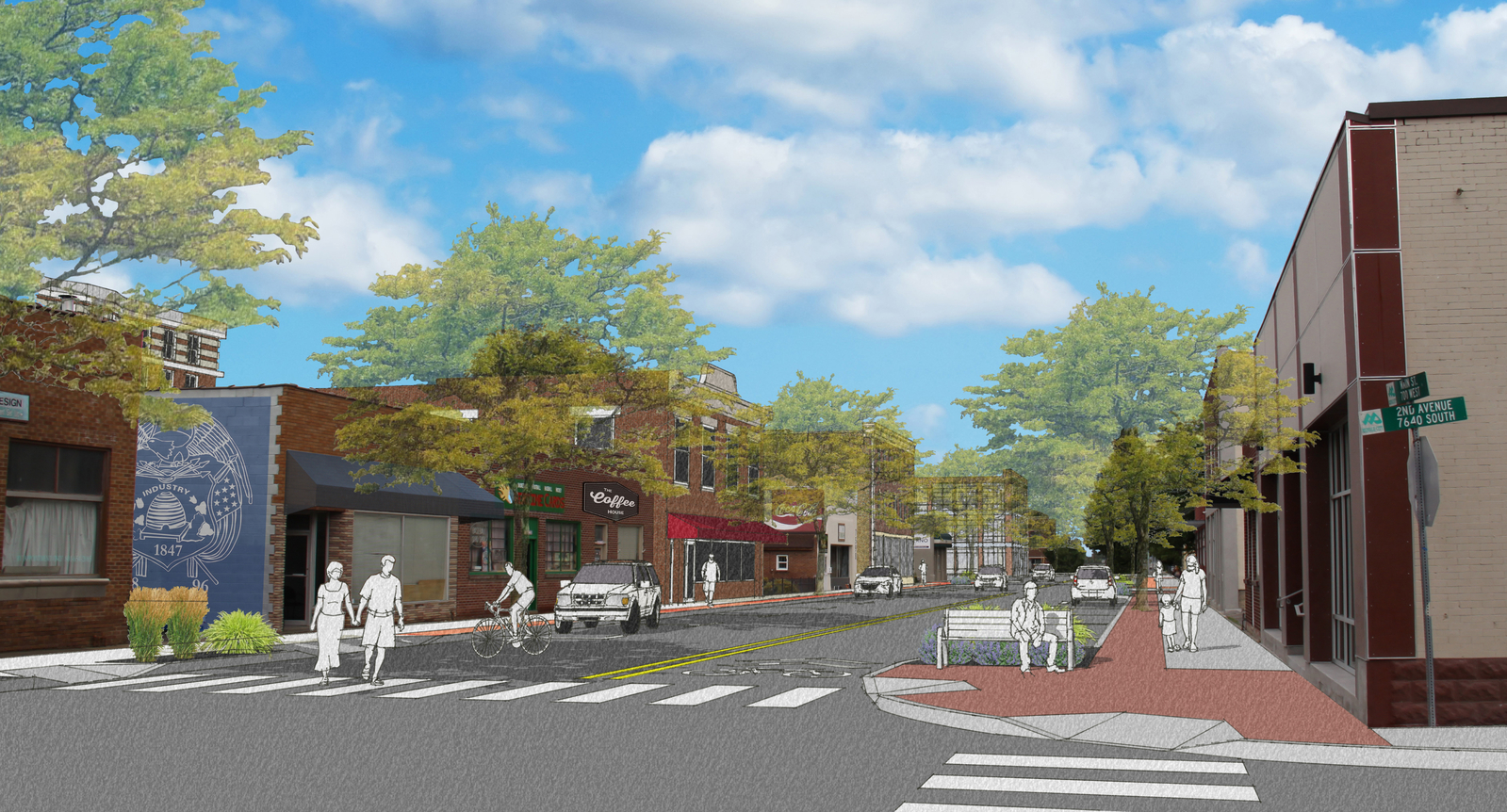 Midvale Main Street Revitalization Rendering
Each neighborhood should have choices for each stage of life so that transitioning to a new stage doesn't require losing the social networks and friendships established in your neighborhood.