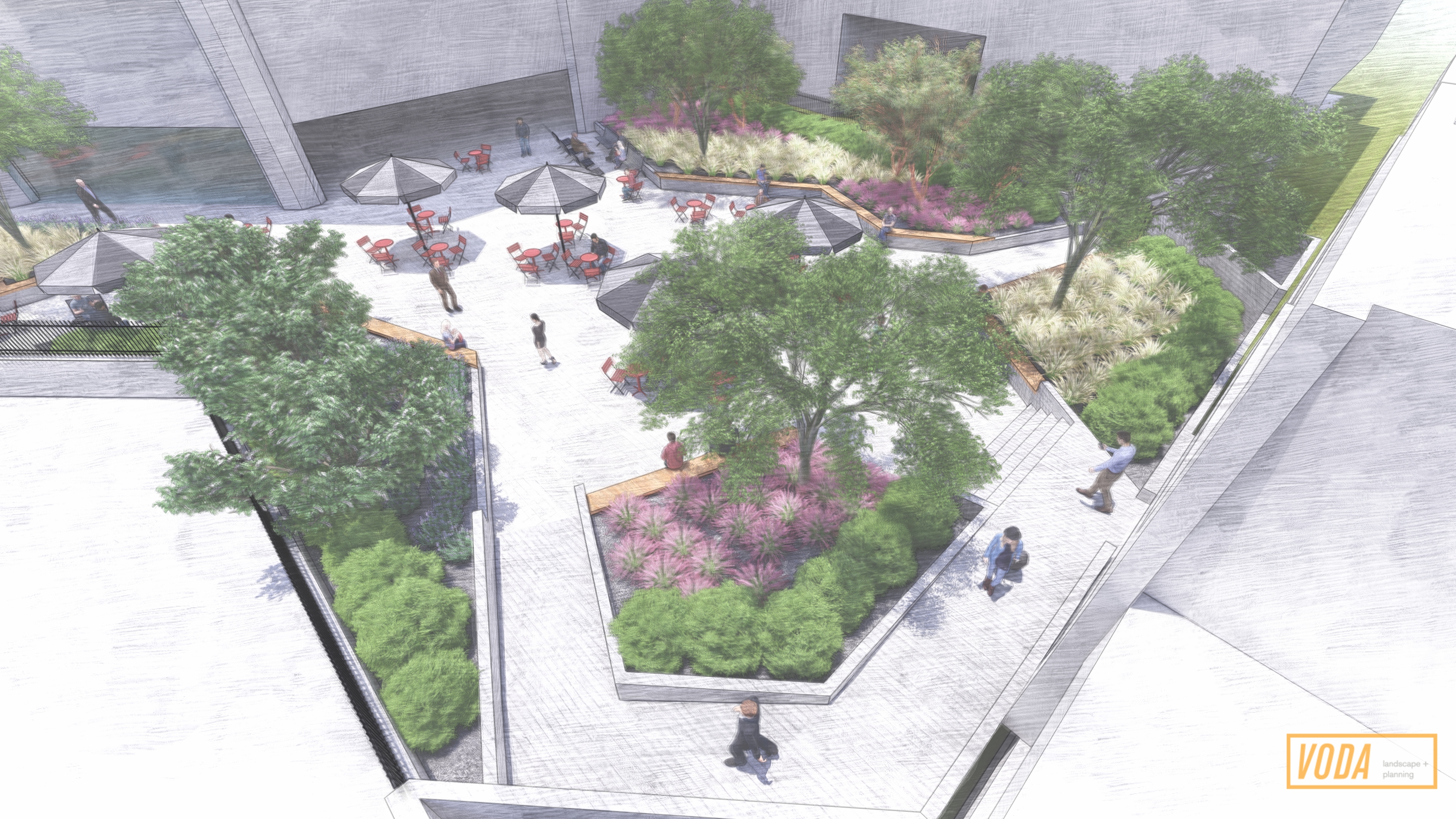 VODA worked with a California-based property management company to design and improve a large plaza space for a highly-visible property in downtown Salt Lake City. With an aging and underutilized plaza space, the property owners main objective was to update the space as a calm urban amenity for the building's tenants and visitors.
Built entirely on an existing parking structure, the plaza design was aligned with support and utility systems to create a plan that could be implemented without significant structural changes.
In order to create a lush and beautiful space, the amount of planted spaces and planters was balanced with a large open central courtyard space for larger events to be hosted.