Mark Morris of VODA worked as lead production manager with the CRSA team to develop Best Practices in Planning for Salt Lake County. In 2010 this project was awarded a "plan development" award by the Utah Chapter of the American Planning Association.
This project developed a new decision making framework for urban planning in Salt Lake County. The new format was intended to simplify and streamline discussions centered on planning throughout the county.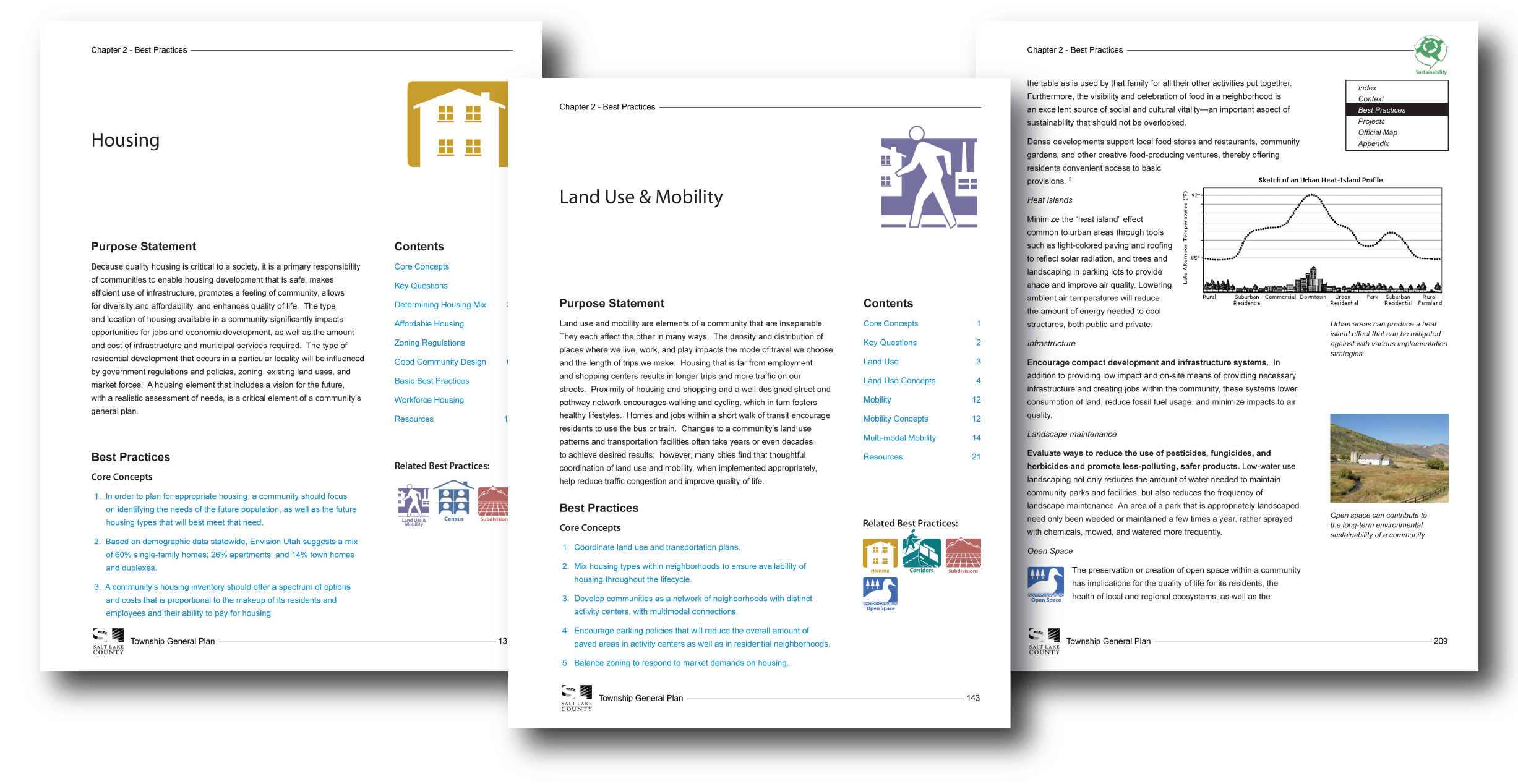 The Best Practices document is composed of concise, topical policy documents covering a variety of Smart Growth planning concepts, such as corridor planning, housing, land use and mobility, sustainability, energy, parks and open space, etc.
The Best Practices document is intened to be easily used by all stakeholders, particularly the public, who can turn to a specific topic when there is any question as to what the County's policy is relative to planning in that area.