Working under a directive of the Salt Lake City mayor to pursue feasibility of housing development on every city-owned property, the SLC Redevelopment Agency engaged VODA to perform a feasibility study for parcels in Salt Lake City's downtown area.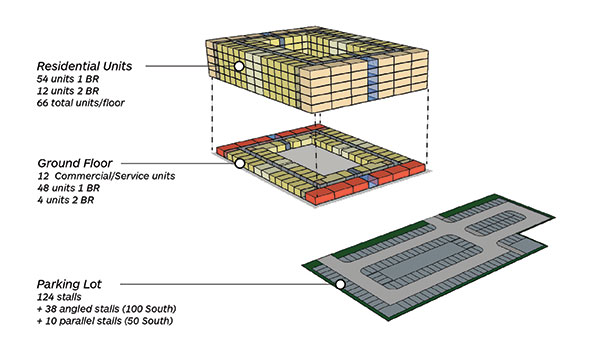 VODA worked to evaluate the financial, structural, and policy implications for proceeding with a housing type project. Factors included availability of infrastructure, transit access, parking requirements, housing mix, and general urban design for the site's context.
A key factor in the success of the studies were VODA's understanding of current housing policies and market demand, as well as urban design and demographic trends affecting our communities.