In summer of 2013, VODA lead a team of volunteers and allied organizations to create "Sugarmont Plaza," a tactical urbanism intervention project on an under-utilized parcel at the end-of-the-line for the Sugar House streetcar. This "lighter-quicker-cheaper" project was funded by the SLC RDA, and created a temporary public plaza in the parking lot of an empty commercial building in the Sugar House business district.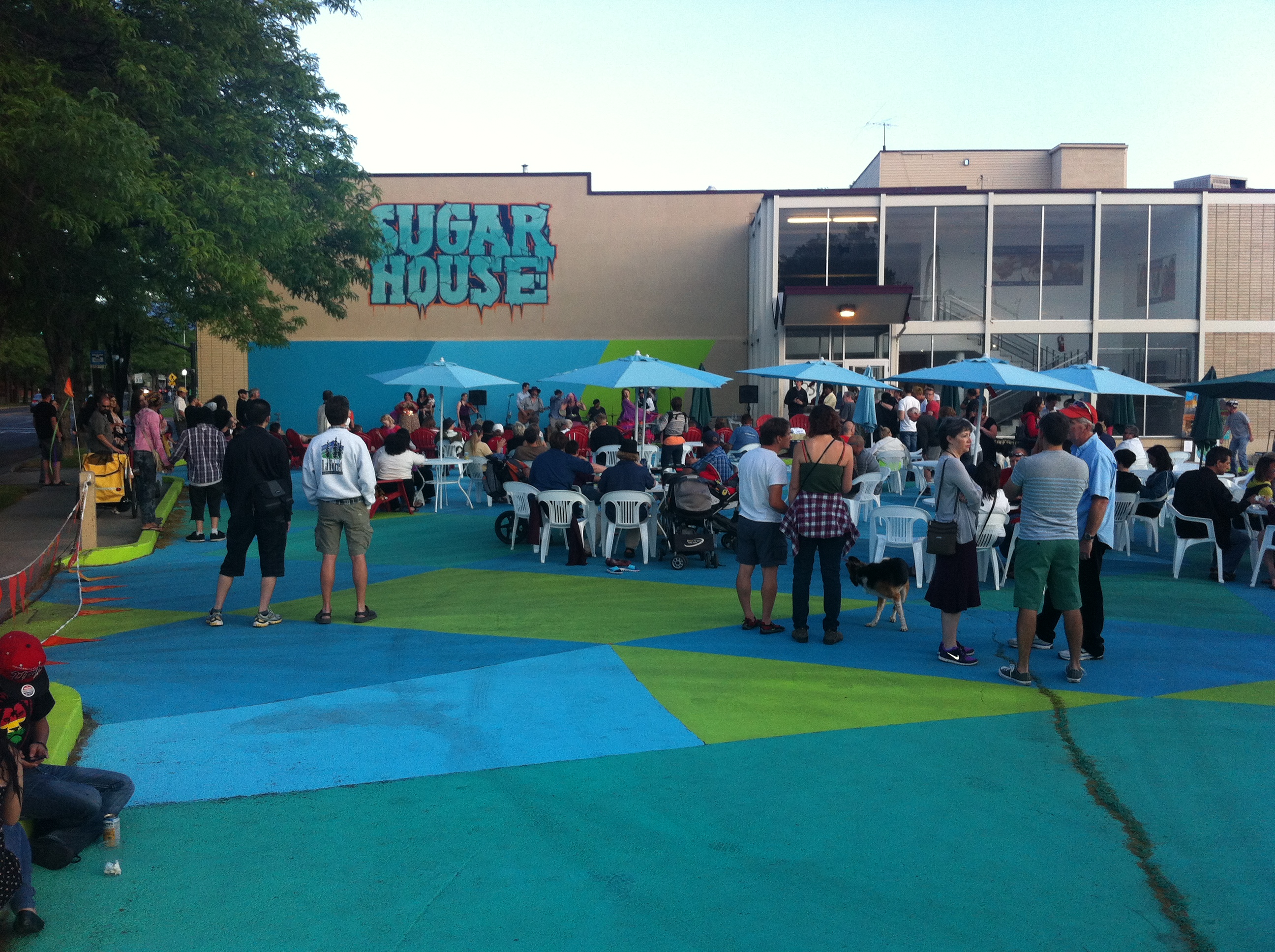 This project received an Award of Merit by the Utah Chapter of the American Planning Association in fall of 2013.
The project has continued each summer since then. Sugarmont Plaza has hosted the Food Truck League, the Sugar House Farmers Market, the Great Salt Lake Fringe Festival, the Sugar House Arts Market, and the Santa Shack during the Christmas season.